You know the Lemon curd?!
A kind of cream / jam / spread with lemons that can also serve as a pie shell.
It's just delicious.
I wanted to try the experience with rhubarb … well believe me … it's delicious too 🙂
We can, in addition to using it as a pie, on sandwiches, to put with cake four quarters, in pancakes, yogurt … it's really super good.
Not very light but hey … you just have to be reasonable when you open the pot and know how to stop …
Something I do not know how to do O_o
But I will try to do a light test to see …. I'll tell you what it gives
but for the moment, let's make us appreciate with my delicious recipe for rhubarb curd. I have used many times the word delicious no? 🙂
Preparation
10mn
Baking
25mn
Total duration:
35mn
Origin:
France
Delicious Rhubarb curd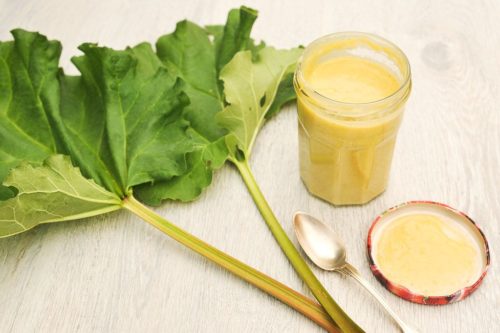 What are we putting in?
400 g rhubarb peeled and cut into pieces
30g of vanilla sugar
100 g of sugar
3 egg yolks (with whites, make meringues)
75 g of butter
Vanilla sugar tip. Once I have used vanilla seeds, I keep the pods that I put in a big glass jar with powdered sugar … That way I have my homemade vanilla sugar. The pods also bring their aromas to the sugar.
To say that before I threw them …;)
How do we do?
Peel the rhubarb and cut it into pieces.
Melt compote with vanilla sugar in a saucepan. Let the water of the fruit evaporate well.
Pour the sugar little by little while mixing
Add the egg yolks and the butter cut in pieces little by little while mixing regularly over low heat
Once you get a thick consistency (like a cream) pour it into a jar of jam.
Close it and let it cool the head upside down, to remove the air between the cap and the rhubarb curd
You can keep it … I do not know actually … We devoured it quickly 🙂
Bon ap'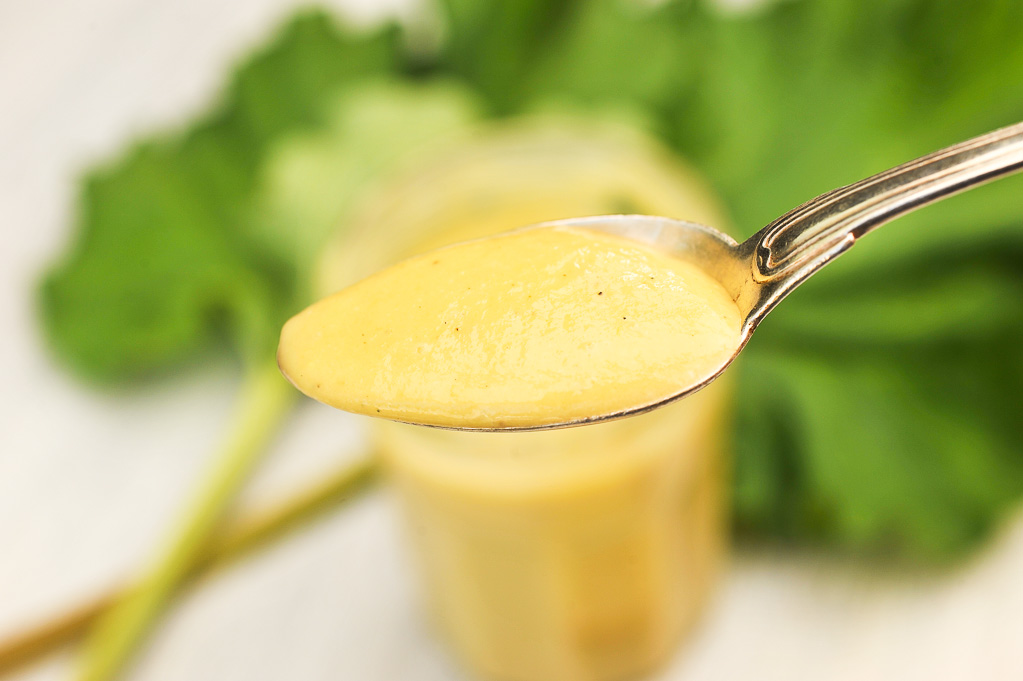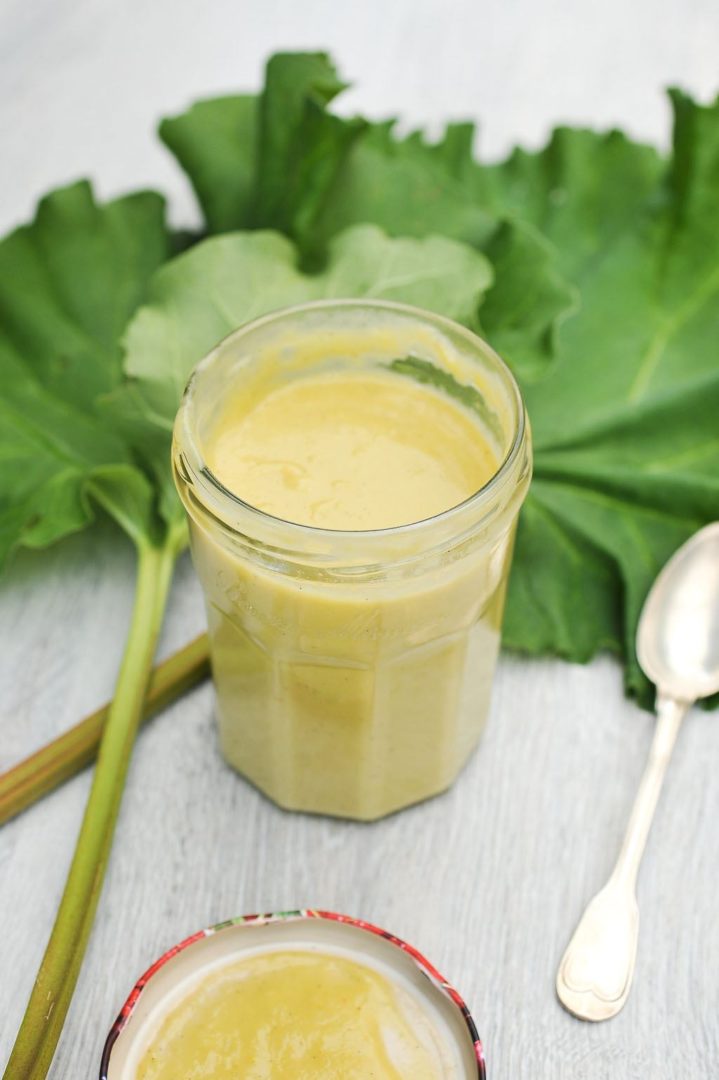 If you do not have rhubarb in your garden (it's a shame …) you can find some on the markets or …..
You can go directly to one of Gally's farms, for example. All info on their site. Addresses, fruits, vegetables and seasonal flowers to pick.
It's a great ride to kids. And they will enjoy picking and tasting the fruits and vegetables they have picked. I guarantee it
Recipe workable with a Thermomix
Put the rhubarb peeled and cut into pieces with the vanilla sugar in the bowl. Set 15 minutes at 100 ° C Speed ​​2
Add the sugar and the egg yolks. Set 6 minutes at 80°C Speed ​​3
Add the butter and mix 15 seconds Speed ​​9
Then pour into a jar of jam, close it and let it cool upside down …
Bon ap' aussi 😉
Enjoy, cook well and feel free to share my recipes and leave a comment … I like reading you too 🙂